I will give away someting new every weekday at 0:42h. Next Giveaway: SNEAK PEAK: 2x
limited
Space Hulk MINT in foil. Gets you up to 300$ on Ebay. Not as expensive than some of my other giveaways, but totally cool... Interested?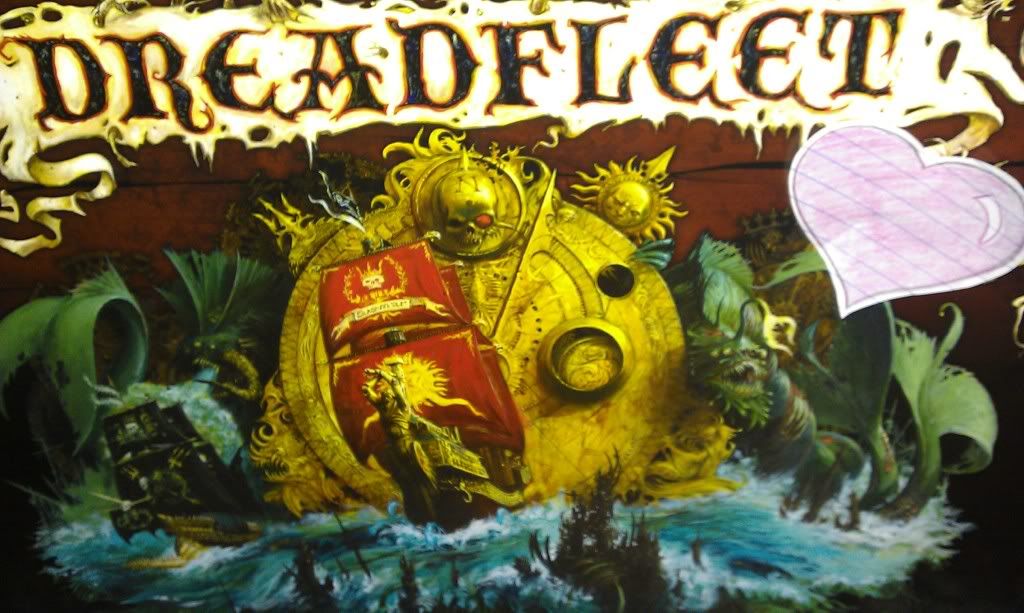 Open Love Letter to Games Workshop's IP department
Games Workshop, my ever lasting love. My first (not quite only, but still #1) love!
Since you have blocked the possibility to embedd your product advertisements like videos and such on our fan sites and blogs (like hobby stores that cannot advertise the images of your product, another unique marketing/IP protection strategy), I can not help you anymore. You won't let me. Please do not misunderstand - I would love to, but you need to help me help you, too.
I wanted to share the video about the new "The Hobbit" Miniatures. I guess, as always, you are very concerned about negative feedback - and to protect your IP you just avoid exposure. Again, as a marketing strategy very unique, I might say. Noone would think it works well - but I guess something must be working right for you, so cudos to you!
I think some of the sculpts are great, some are hidious. Hands and legs of some of the scults... :/ 70s-80s style. Others miniatures I just can't wait to get my hands on. It's as simple as that - not every mini in a set needs to be spectecular. I ordered THREE of the limited boxes, THREE of the limited books and THREE of something else which I forgot for about 500 Quid. My Intention as always: Have some fun, spread the word, paint one and play with it, give one away, keep one mint for my preciousss collection retirement fund. All I want is being close to you, sweetheart! :) You need more customers like me - so don't push me away!
But you play it hard... Show the cold shoulder... Keep pushing me away. Apparently you don't want me or others to help you grow the hobby.
Even if you decide to do this alone, I hope it works out for you. I will keep buying your stuff, because I am the #1 GW/FW Fanboy IN THE WORLD, you hear me... THE WORLD. I love you guys. I am slightly irritated by your IP department. The only Company that uses the "Book on IP" to actually hinder their own sales. Again, very unique, but I guess it is working...
Good luck :)
Call me, send me an email, even an SMS - if you still see a chance for us to get back together again. Please, let's talk and work this out! And if you don't - I will keep buying your product for as long as my love holds true - until you contact me again!
Live-Comment "Luke DÅYWÅLKER" (TITLE). "Ha! GAYYYY!"
If you want to WIN one of the new limited "The Hobbit" boxes or a
The Hobbit: An Unexpected Journey
, tell GW how much you want them to be with the sadZaphodPanda.jpg again - in the comments!

**this post was misposted... It is the 0:42 giveaway for the 27th. Evil misclick is evil.