Hey guys and gals!
Just a quick friendly sunny Sunday afternoon reminder to all of you miniature lovers out there:
Chrystal Brush Voting Online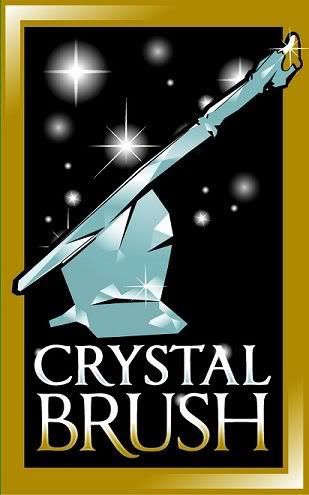 The Crystal Brush Voting is now online. You can vote on your favorite entries and decide who goes home with $10,000 US (minus taxes, mwahaha).
The quality of entries 'varies' to say the least - just makes it easier to call the winners, I guess. The voting process goes like this: You log in to CMON, start with the first image. Then you give it between 1-10 stars (10 being the best obviously). After you do so, you will be prompted to vote the next miniature. There are not THAT many minis to go through, so voting won't take too long. Prepare to see the light - and some shadows...
I would be interested what you have to say about the miniatures: Did you go through the whole voting process? How did you feel about some of the entries?
Please leave your comments below!
Games Day Germany, US - Ticket Attack launched
We were able to secure tickets for the US and German Games Day yesterday morning.
According to sources at GW, the ticket sales are proceeding 'normal', that means as fast / slow as last year. This means that tickets should be available for a few weeks before they run out. Many people are scared away by the new prices of the tickets [50€] and the fact that neither GD Mini nor GD T-Shirt are included this year.
If you have missed that whole discussion, you might want to catch up here:
We bought a hand full of extra tickets in case some of our international friends could not secure theirs in time.
Just as a fun fact for the US tickets. If the 50$ entry fee does not scare you away, the 41$ (!!!) S&H on sending a slip of cardboard to Germany might. Seriously, da fuq?
Giveaways drawn tomorrow
Don't forget, that tomorrow, Monday the 22nd, we will draw the winners of the